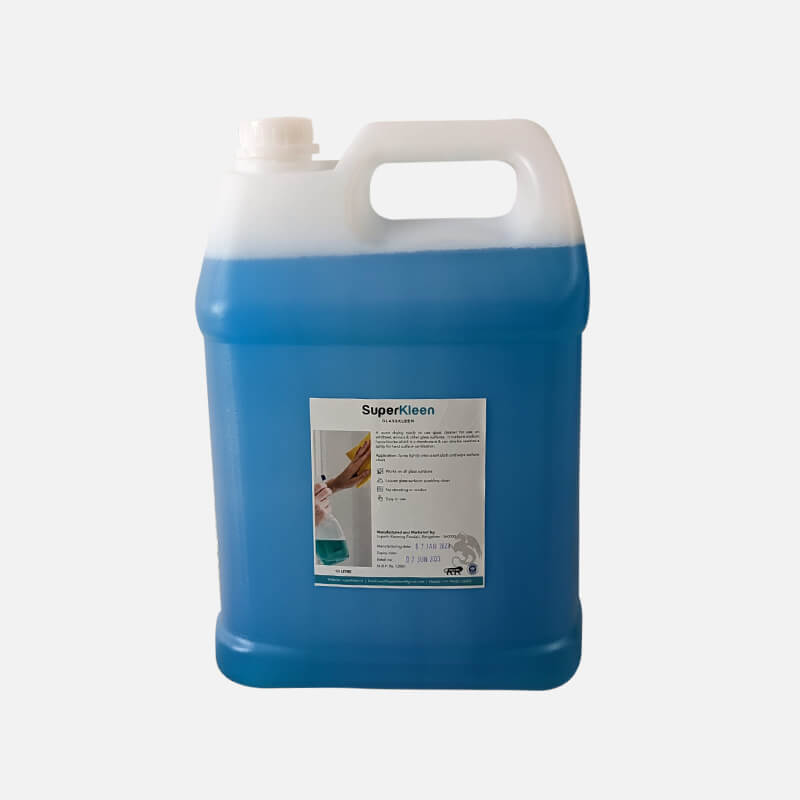 Is a quick drying ready to use glass cleaner for use on windows, mirrors & other glass surfaces. It contains Benzalkonium chloride which is a disinfectant & can be used as a Spray for hard surface sanitization. And also as a cleanser for floor and hard surfaces as a disinfectant. An advantage of benzalkonium chloride, not shared by ethanol or hydrogen peroxide based disinfectants is, that it does not cause a burning sensation when applied to broken skin.
Application: Spray lightly onto a soft cloth and wipe surface clean.
Repeat application to remove stubborn soil.